Powered by Isabel
diagnosio legal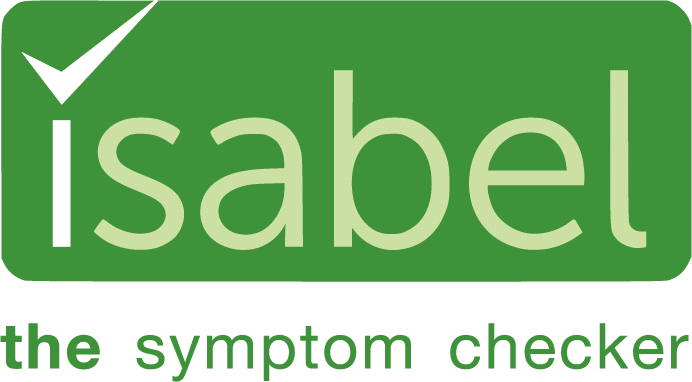 Diagnosio is powered by Isabel Healthcare Limited. Isabel Symptom Checker ("Isabel") and any content accessed through Isabel is for informational purposes only, and is not intended to constitute professional medical advice, diagnosis or treatment.
BraineHealth shall be in no way responsible for your use of Isabel, or any information that you obtain from Isabel. You acknowledge that when using Isabel you do so at your own choice and in agreement with this disclaimer.
Do not ignore or delay obtaining professional medical advice because of information accessed through Isabel. Seek immediate medical assistance or call your doctor for all medical emergencies.
By using Isabel you agree to the terms and conditions.
Diagnosio is a brand of BraineHealth AB and the names can be interchanged.